Directory
About VolcanoesKids.com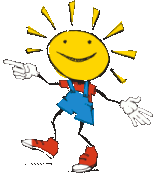 The island of Hawaii, commonly known as the Big Island, is the largest of the Hawaiian Islands. It's the perfect vacation destination for those hoping for rest and relaxation. Far away from city life, the Big Island has an easy going, laid-back vibe. Whether you're looking for beaches, volcanoes, or rainforests, the Big Island has it all. Its natural beauty is what makes it such a special place.
Adventure and fun awaits you. There's a lot that can be done. Spend your day at the beach enjoying water activities such as snorkeling or stand up paddle boarding. You can even head out on the water for a trip on a submarine, sunset dinner cruise, or a whale watching tour. Next, bring out your adventurous side with an exciting zip-lining excursion, an ATV tour or a horse back ride above beautiful Waipi'o Valley. Finally, take a scenic drive along the Hamakua Coast to Hawaii Volcanoes National Park where you can explore the sulphur banks, steam vents and take a walk through the Thurston Lava Tube. You may even get to see some lava from a distance!
The Big Island has so much to offer families on vacation. It's a vacation destination not to be missed!
Written By: Malia Palea
Livin' The MOMMY Life